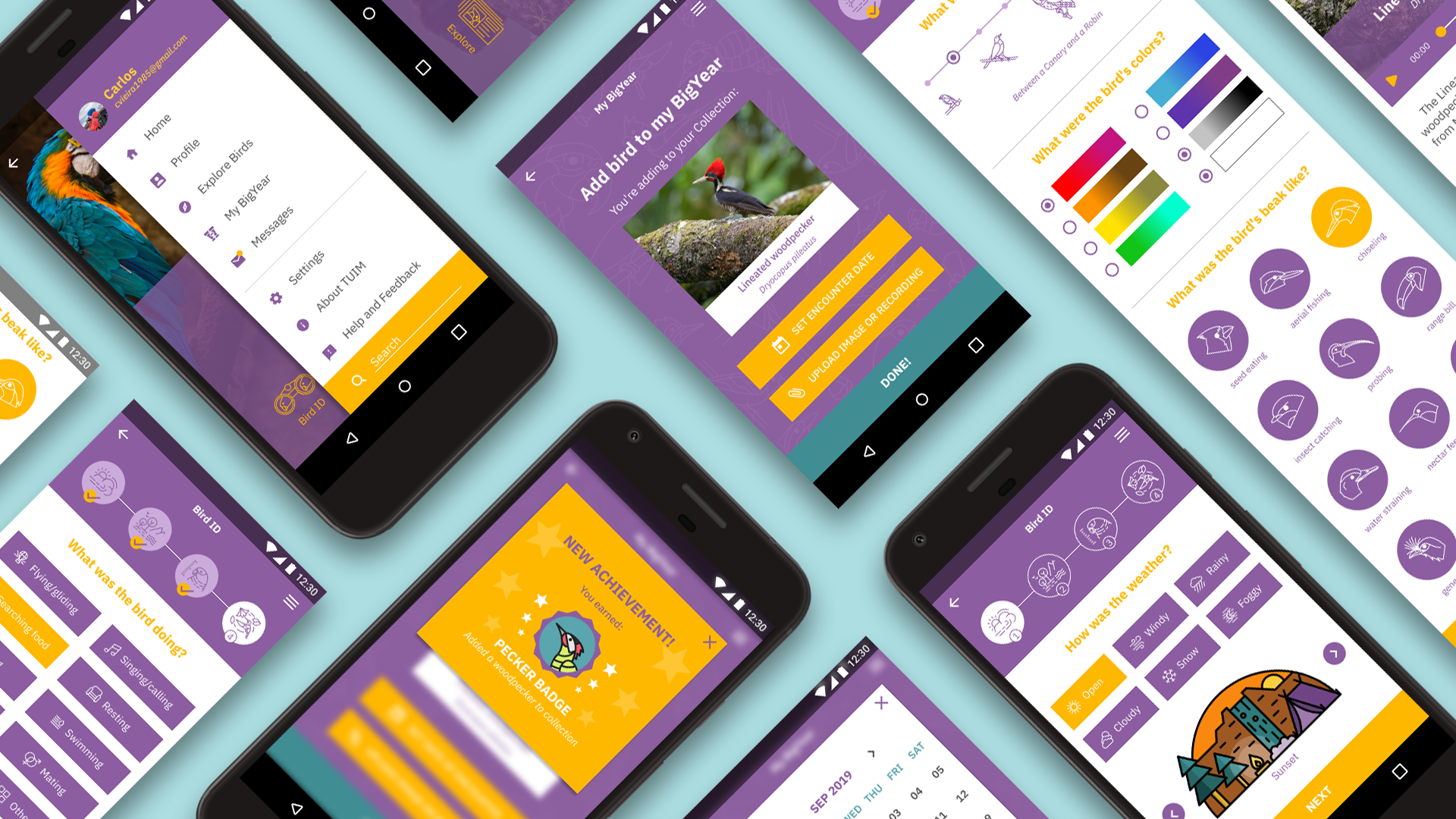 Tuim is an app made for amateur bird lovers who want to keep track of their birding adventures. It is a personal project that I've always wanted to do in order to improve my skills as a UI and UX designer. The softwares used were Figma, Adobe XD, Photoshop and After Effects. Tuim is the brazilian name for the Blue-winged Parrotlet.
Birding was kind of difficult back in the days, when there was no way of easy identifying a bird, unless you had a catalogue in hands. Nowadays there are a lot of marvelous sites with data about birds, so why make yet another app about bird id? My goal was to make birding more fun than just accessing a database, with an experience that was easy to use, quick, with gamification and helped birders all over to keep track of their Big Year Status (a competition among birders to see who can spot the most birds within a year). 
The UI and almost all of the icons in the app were created by me. The user journey was built with birders and non-birders, to see what would be a good experience for everyone that wanted to join the birder community, and also being very practical for use on the field.
My Role: UI and UX Designer